---
Welcome to Jackson's 
"a family tradition"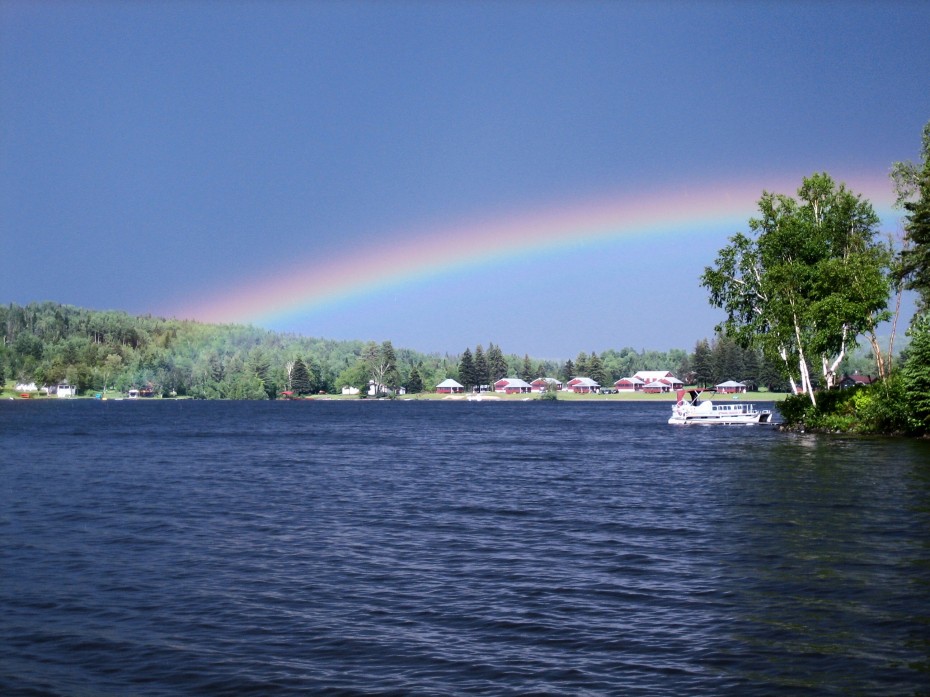 Many families consider Jackson's Lodge and Log Cabins to be "The best family vacation spot in Vermont"
Located on the shores of beautiful Lake Wallace in Vermont's scenic Northeast Kingdom, "Jackson's" has been a favorite destination of savvy vacationers for decades. Perhaps it's the pristine lake… or the sandy beach… or the fact that each cabin has a complete kitchen where you can save money by making your own meals… Perhaps it's just that Jackson's is a fun place to stay and kids love it here! Jackson's Log Cabins are also pet-friendly, so you can bring your beloved four-legged family members on vacation with you!
Spring, Summer, or Fall… There are always fun things to do in Vermont's Northeast Kingdom
Spring fishing is always exciting and fun in northern Vermont. Fly fisherman enjoy exploring fast running mountain streams. Anglers take to Lake Wallace (also known as Wallace Pond), the Connecticut River, and to other local lakes in the area (Forest Lake, Great Averill, and Little Averill) in their boats, kayaks and canoes.
One of the best kept secrets in New England is Vermont's Spring Catch-and-Release Season for pre-spawn bass. Pre-spawn bass are hungry and aggressive after their long winter, so they are relatively easy to catch. It's a great way to introduce youngsters to sport fishing… and don't forget… children under 15 years of age fish free in Vermont!
The Summer season at family-friendly Jackson's Lodge and Log Cabins is the highlight of what makes Jackson's such a great Vermont family vacation destination. Whether it's swimming, fishing, canoeing, kayaking, hiking, biking, or just playing on the sandy beach, there are always fun things to do at Jackson's.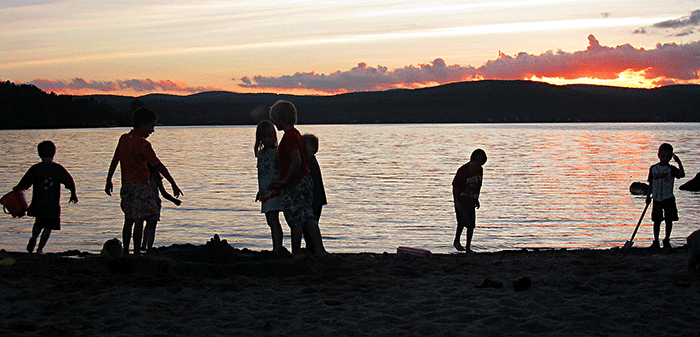 Jackson's Lodge Weddings & Special Occasions
Consider Jackson's as your wedding or special occasion  destination. With cabins and rooms on the premises, and Jackson's diverse reception options, including indoor and outdoor venues, we've got what it takes to make your wedding or special event a day to remember. Give Gloria a call with your ideas and questions. I'm sure she'll have some helpful suggestions and tips that she's picked up while hosting more than 100 weddings over the past 25 years. Jackson's has what it takes to transform your vision of the perfect wedding or special event into a cherished memory!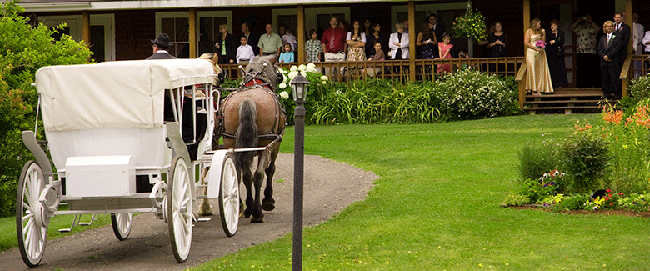 (Don Whipple Photography)
So, if you're planning a wedding or special event, looking for a fun-filled family vacation, a lake side pet-friendly fishing or hunting cabin, a relaxing getaway, or just want to "get away from it all," visit Jackson's Lodge and Log Cabins to experience true Vermont living.
The natural beauty of Lake Wallace and Vermont's Northeast Kingdom; the beautiful sandy beach; the charming cabins  and facilities; and the peaceful lifestyle, all combine to create wonderful lasting memories.