Picnic Spots
---
If you're looking for a beautiful spot to have a picnic lunch, look no further. Here is a list of some of our favorite spots and places for a picnic.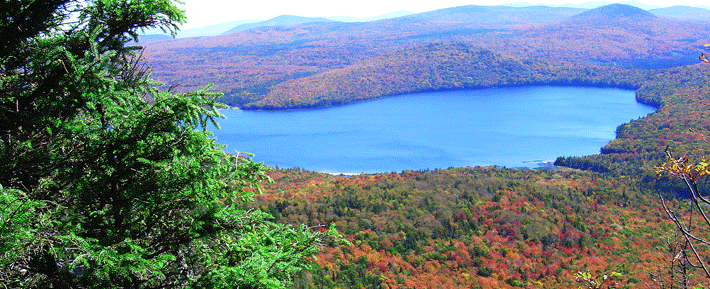 Averill Mountain is a short, but pretty hike, running up 2,240 feet. At just under 3/4 of a mile, this is considered a beginners hike. The view from the top is definitely worth the climb though. Once at the top, it levels out on a large rock and overlooks Big Averill Lake and it's neighboring mountain, Brousseau. The rock at the top is large and flat enough for a good size group to have a nice picnic. Click here for directions to Averill Mountain.
---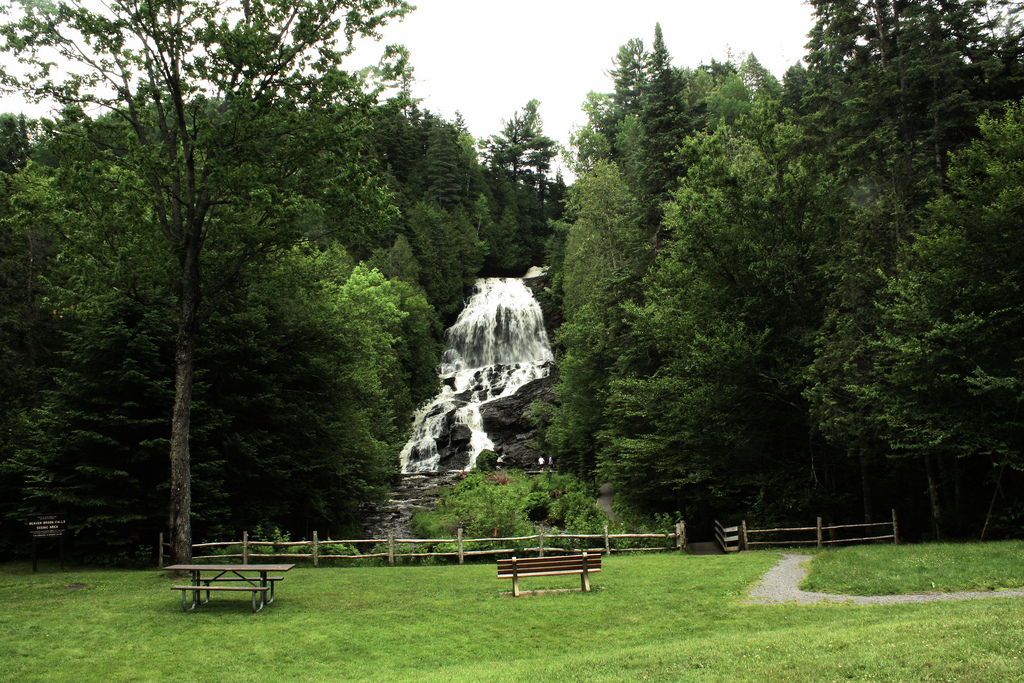 Beaver Brook Falls is a gorgeous waterfall right in Colebrook, New Hampshire. There is a small pavilion right to the side of the falls, perfect for a group picnic. There are also some charcoal grills available for use as well. Click here for directions to Beaver Brook Falls.
---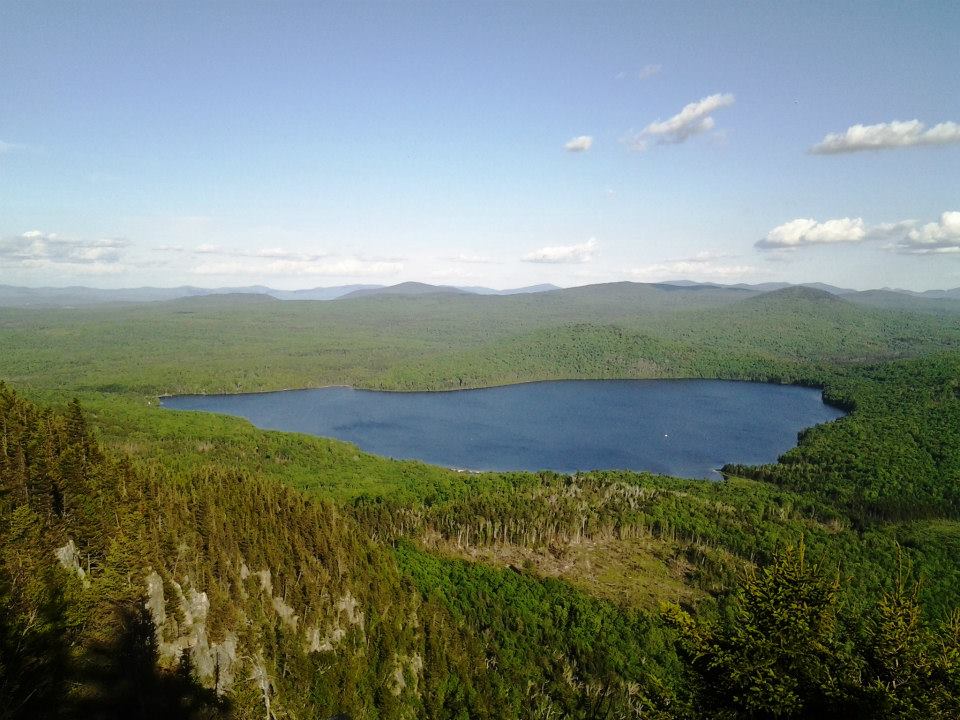 Brousseau Mountain is a rugged hike, short, but beautiful. At 2,723 feet it's not the tallest mountain in the area, but the climb can take up to an hour depending on your hiking level. The top of the hike levels out in a flat area that is covered by the trees(before you reach the rock of the peak), where a picnic can be laid out. The peak gives a beautiful view of Little Averill Lake, the endangered Peregrine Falcon, and forty miles of wilderness overlooking the Nulhagen Basin and Silvio Conte National Wildlife Refuge. Click here for directions to Brousseau Mountain.
---

Domaine Ives Hill Vineyard is a popular picnic spot over the border in Canada. When you pull up to the vineyard, go across the street and down to the river, where you will find some picnic tables. Don't forget to stop inside for your wine or sangria! Click here for directions to Domaine Ives Hill.
---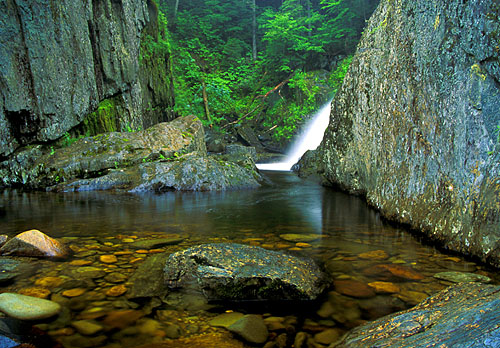 Garfield Falls is a picture of beauty in Pittsburg, New Hampshire. When you get to the trail head (the trail itself is about 3/10 of a mile), you follow a clear path down to the waterfall. You come out on a platform, and there are wood steps leading down to different landings so you can look at the falls from many different angles, before coming out on the bottom, where there is a small pool (perfect for wading if you have a dog friend with you). Click here for directions to Garfield Falls.
---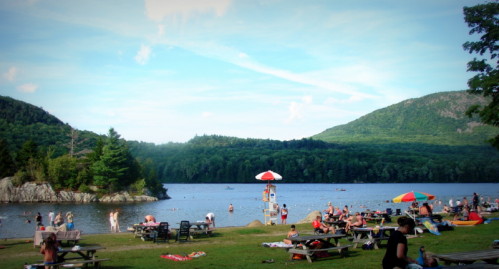 Lac Lyster is a beautiful lake on the edge of Mont Pinacle, in Baldwin Mills, Quebec. There is a public beach, just on the shore of the lake, where picnic tables are available. Enjoy the lake, hike the mountain and have a picnic! Click here for directions to Lac Lyster.
---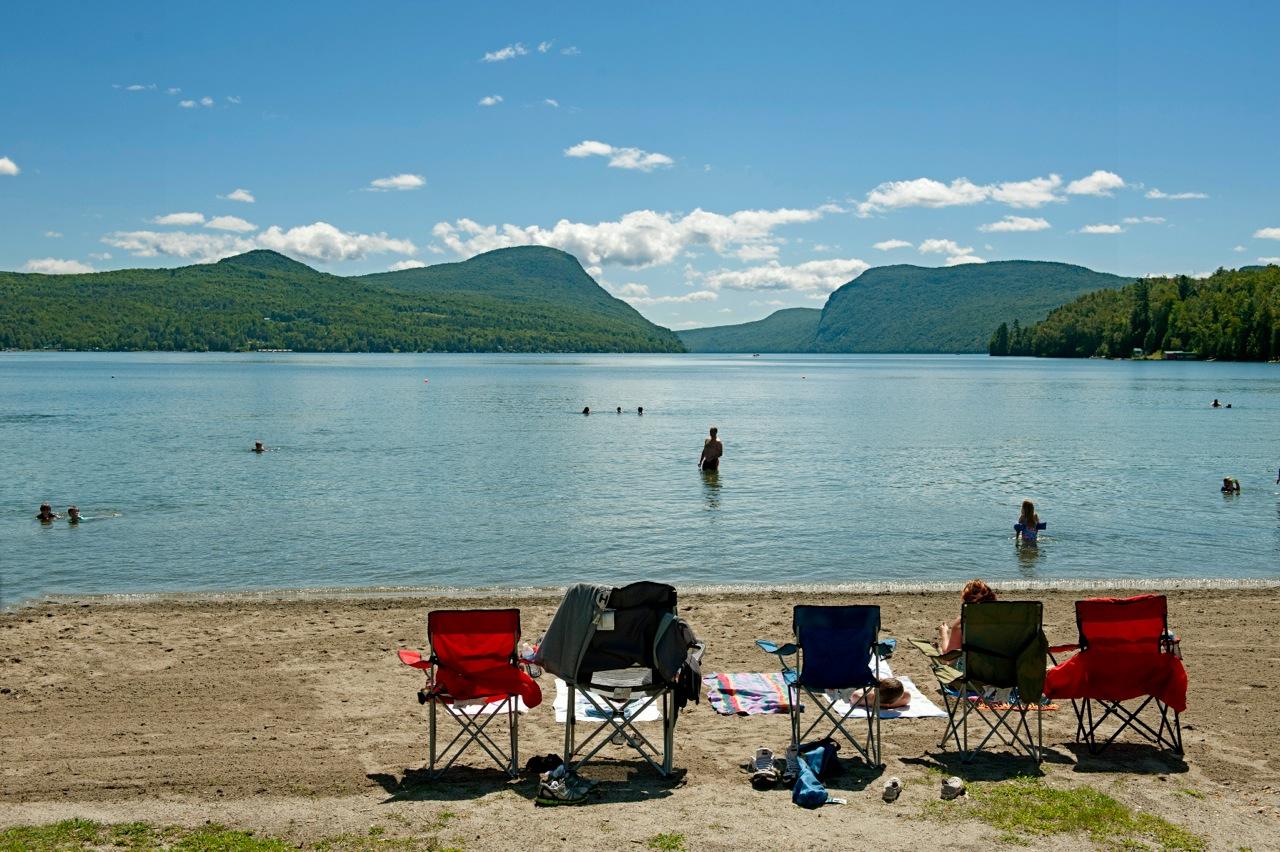 Lake Willoughby Beach is a beautiful lake settled in between Mt. Pisgah and Mt. Hor. The north beach is the most photographed Vermont scenic site. There are public beaches on both the north and south shores of the lake, with ample space to have a nice picnic (north beach provides public bath facilities; please be aware that the south beach is bathing suit optional.). Click here for directions to Lake Willoughhby.
---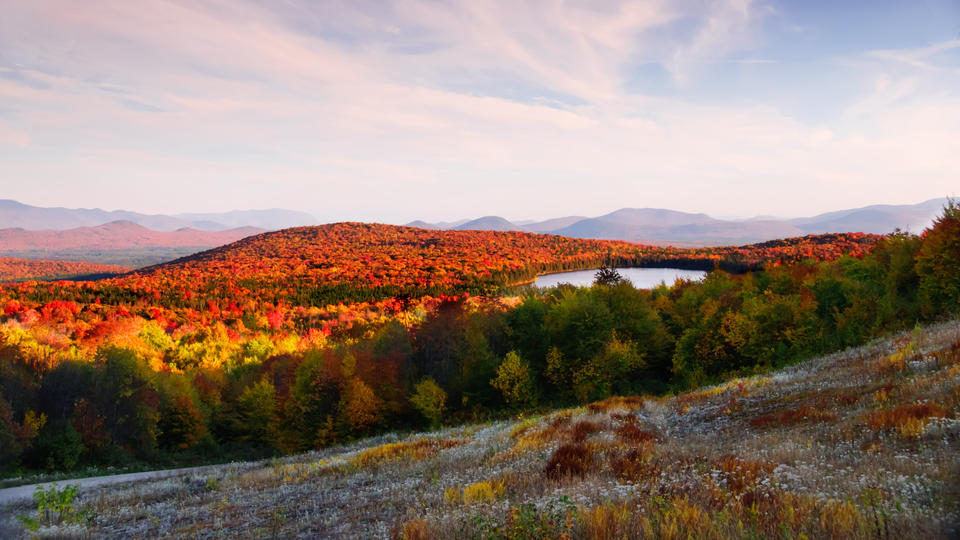 Lewis Pond Overlook is located in the Nulhegan Basin, and is part of the Silvio O. Conte National Fish & Wildife Refuge. With gorgeous views, and amazing wildlife all year around (make sure to check ahead during the winter, as sometimes the roads are closed to cars), this is a very popular wilderness destination in the Northeast Kingdom. Click here for directions to the Lewis Pond Overlook.
---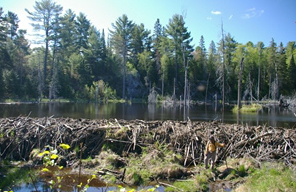 Mollie Beattie Bog Boardwalk is a destination for visitors because of its exceptional wildlife viewing, rare fauna & habitat, and photography opportunities. The self-guided, newly renovated, 200-foot, fully accessible boardwalk and trail includes signs illustrating bog formation, the interesting rare plants that inhabit the black spruce bog area, and the legacy of the late Mollie Beattie. Click here for directions to the Mollie Beattie Bog Boardwalk.
---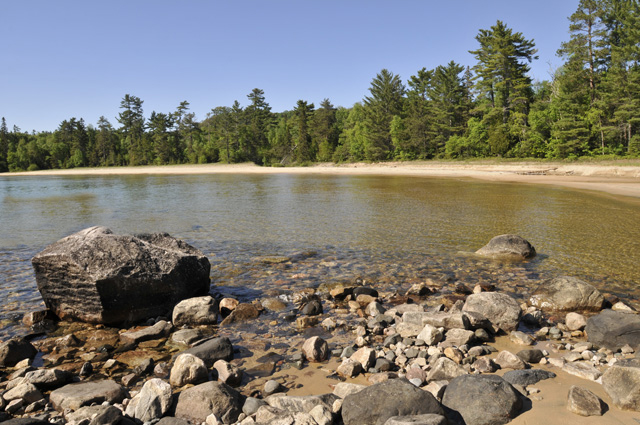 Sandy Beach is a gorgeous stretch of beach on Big Averill Lake. The sand stretches out far into the water. Bring your picnic basket and beach towels and enjoy this beautiful area! Click here for directions to Sandy Beach.
---