Located on the shores of beautiful 

Lake Wallace

 in Vermont's scenic Northeast Kingdom, "Jackson's" has been a favorite destination of savvy vacationers for decades. Perhaps it's the pristine lake… or the sandy beach… or the fact that each 

cabin

 has a complete kitchen where you can save money by making your own meals… Perhaps it's just that Jackson's is a fun place to stay and kids love it here! Jackson's Log Cabins are also pet-friendly, so you can bring your beloved four-legged family members on vacation with you!
---

Our guests are always sharing photos,
videos and kind words of their time at Jackson's Lodge.
We want to share those with you.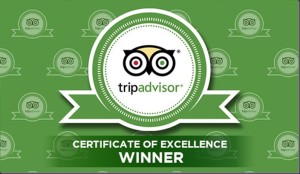 Like a Bing Crosby Movie!
We had the best time! Peace and quiet surronds you. If you love the outdoors anything from water sports, fishing and hunting it is at your finger tips! The Jackson family made us dinner just to make everyone feel at home. The cabins were as if we lived there not missing anything. Every detail was looked after! The lodge is unreal like a Bing Crosby movie! Ask Gloria to give you a tour!!!!! It is very hard to find places like this these days. You will remember your stay forever!
Read more…
Bird Hunting Trip at Jackson's Lodge
Headed to the NEK for an annual grouse hunting trip with some buddies. Cabin was well appointed, comfortable and very clean. The proprietors, Mark and Gloria, clearly take pride in their lodge, and the comfort of their guests. They were readily available to fulfill any needs, be it a hot cup of coffee, charcoal for the grill, or directions to a "birdy" ridge.
Read more…
Beautiful Sunsets!
I just spent the weekend at Jackson's Lodge for a family wedding. The setting is peaceful and very clean. The owners truly take care in keeping up with the property and they are very accommodating and friendly. All of the cabins are unique and adorable. My family is already planning our next vacation there!
Read more…
Our New Annual Tradition!
My husband and I stayed at Jackson's lodge for our moose hunting honeymoon last October. (Yes, I said moose hunting and honeymoon in the same sentence!)... We had the time of our life at the best place in VT's only remaining true wilderness area.
Read more…